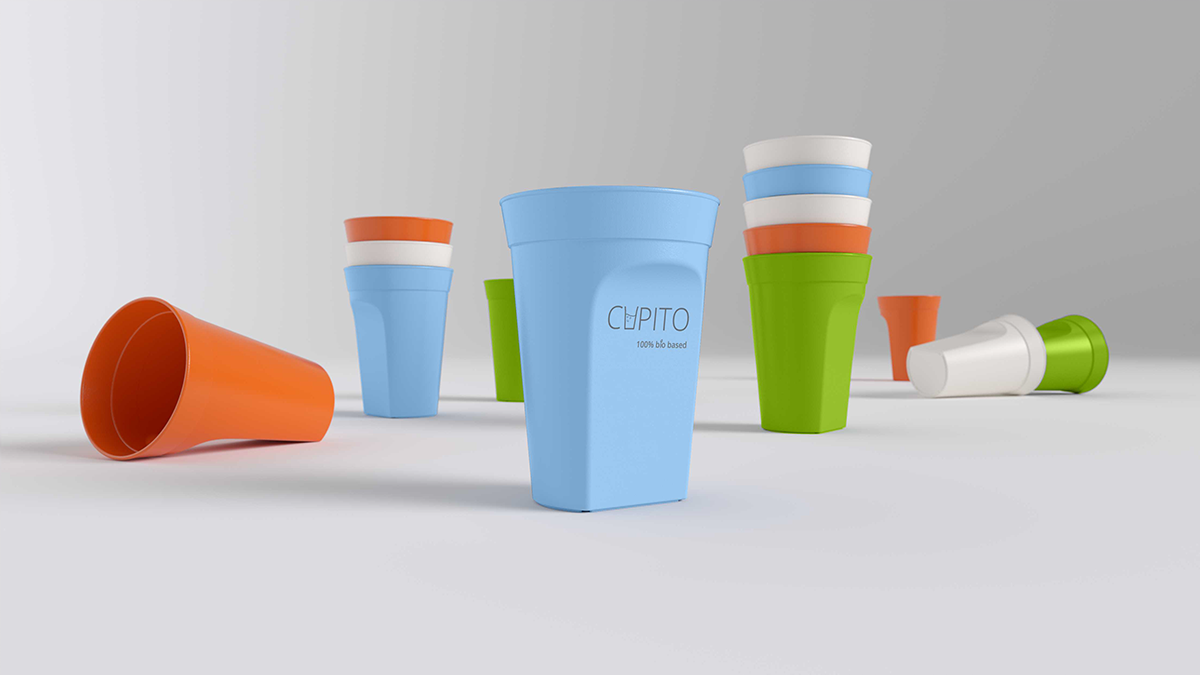 Idea
Reusable drinking cup based on PLA (polylactide - colloquially lactic acid) to relieve the environment and reduce plastic waste that is difficult to degrade. The cup is perfect as an advertising medium.
Added value
the cup that enables sorting by type - free of printing inks, foil, etc.

KHW's internal deposit system for the recovery of raw materials
B2B partner
Organisations of events, municipalities, associations etc.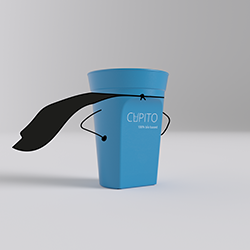 Components
PLA (polylactic acid) instead of PP (polypropylene)
Same properties as conventional PP
Consisting of 100% renewable raw materials e.g. sugar cane
Industrial composting possible
Can be 100% integrated into existing circular economy (sistema dual)
Farben
Up to four standard colours possible. (More on request)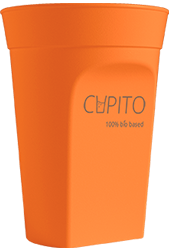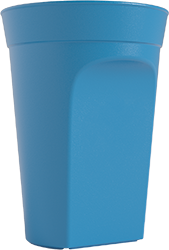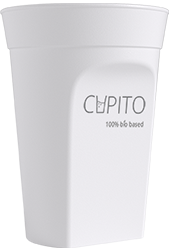 Sizes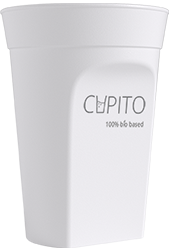 News about the CUPITO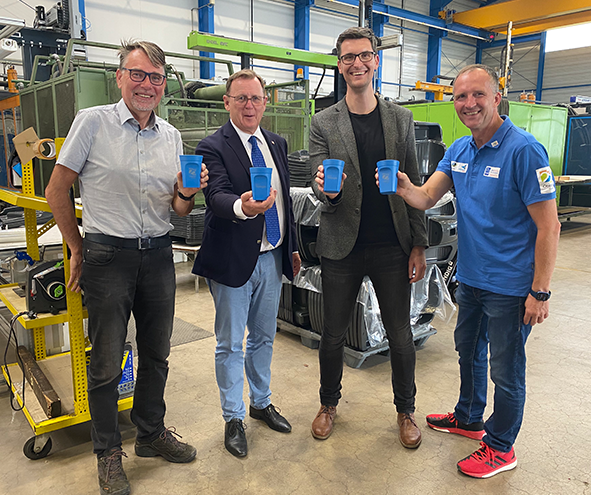 Visit of the Prime Minister of Thuringia Bodo Ramelow
as part of its summer tour 2022
At the end of August, the Thuringian Prime Minister Bodo Ramelow visited the KHW. Together with representatives from Oberhof, the CUPITO concept was presented to him, in which he showed great interest. This was followed by a tour of the production facility.
Picture: Thuringian State Secretary of Finance Dr. Hartmut Schubert, Prime Minister Bodo Ramelow, Managing Director KHW Marcus Cramer, Managing Director TSBV Uwe Theisinger (f.l.t.r.)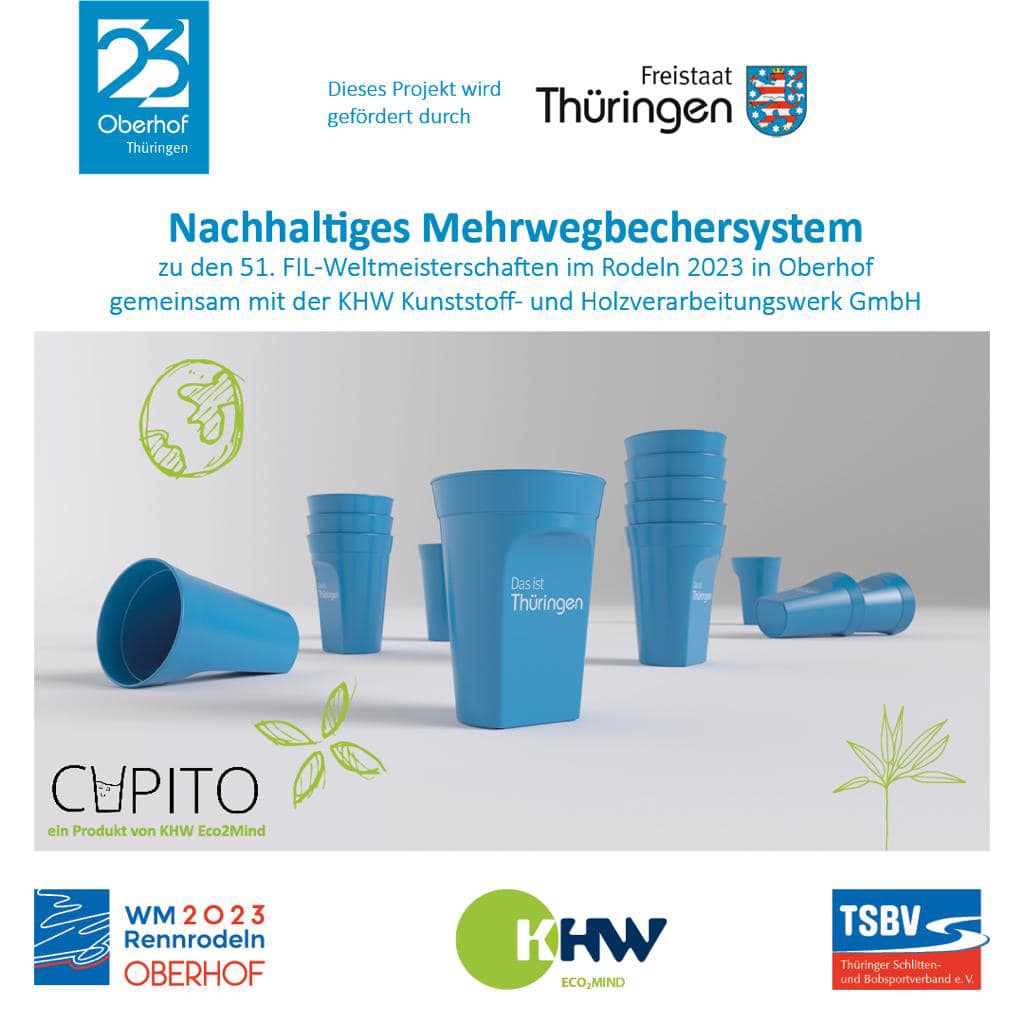 CUPITO returnable cup at 2023 World Luge Championships in Oberhof
sustainable cup concept convinces organizers
The sustainable returnable cup system developed by KHW will be used at the 51st FIL World Luge Championships in Oberhof, Germany, making its debut at a major event in January 2023.
Interested in the CUPITO? Contact us!