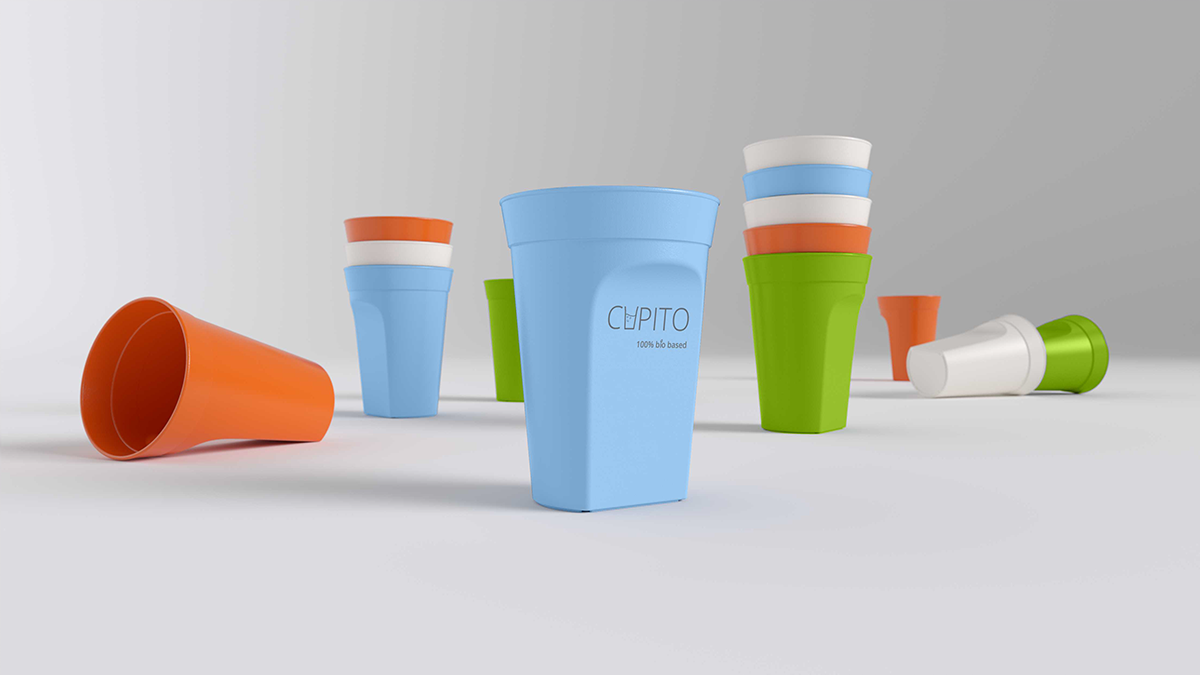 Idea
Reusable drinking cup based on PLA (polylactide - colloquially lactic acid) to relieve the environment and reduce plastic waste that is difficult to degrade. The cup is perfect as an advertising medium.
Added value
the cup that enables sorting by type - free of printing inks, foil, etc.

KHW's internal deposit system for the recovery of raw materials
B2B partner
With the CUPITO, we offer a reusable solution for municipalities, event organisers and clubs that are not directly affected by the reusable obligation that came into force on 1 January 2023, but want to set a good example and rely not only on reusable but also on renewable raw materials.
Components
PLA (polylactic acid) instead of PP (polypropylene)
Same properties as conventional PP
Consisting of 100% renewable raw materials e.g. sugar cane
Industrial composting possible
Can be 100% integrated into existing circular economy (sistema dual)
Production of the basic material has a negative CO2 balance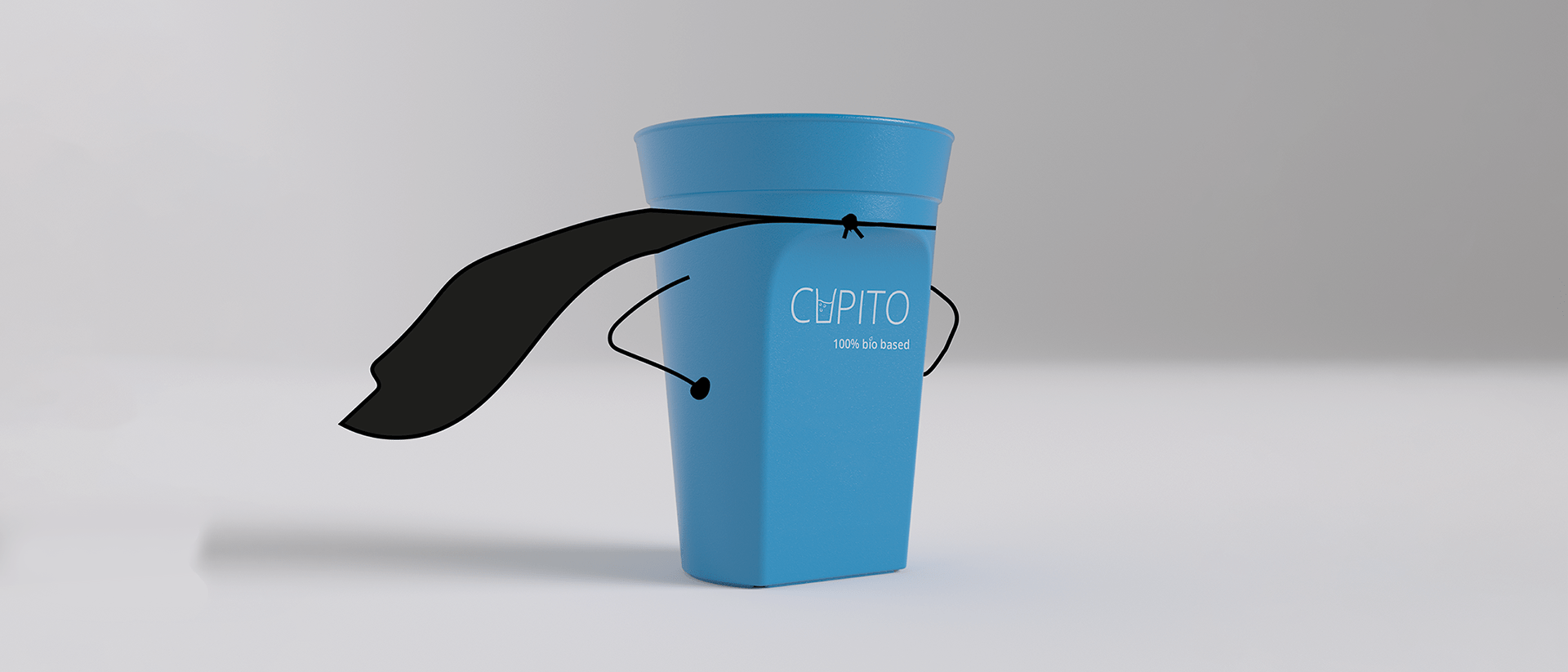 Properties
dishwasher safe
suitable for food
can be used with hot and cold drinks
Colours
Up to four standard colours possible. (More on request)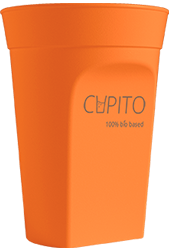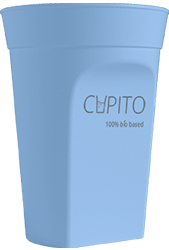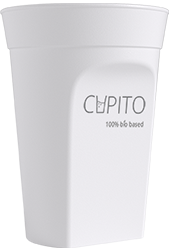 Sizes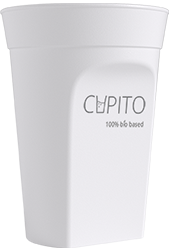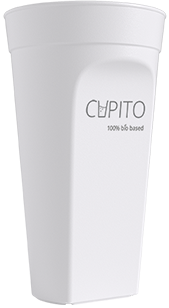 accessories (available from September 2023)
Lid - fits both cup sizes, one colour for all variants (similar to RAL 300 50 05 Falcon Grey)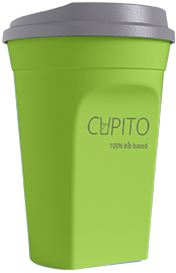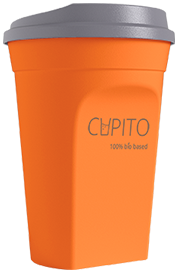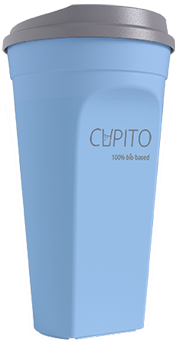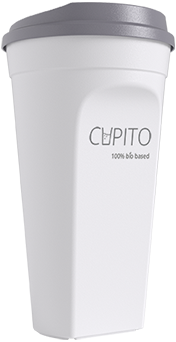 Image gallery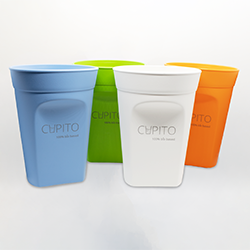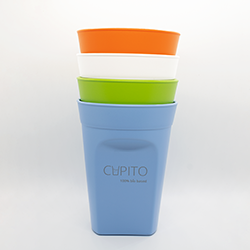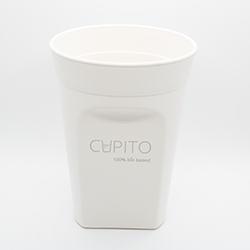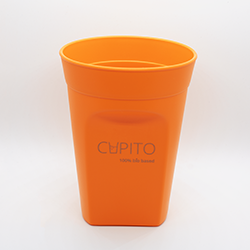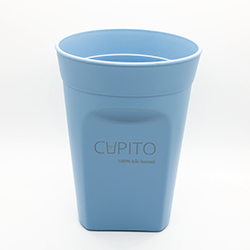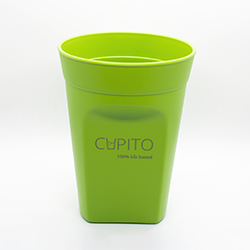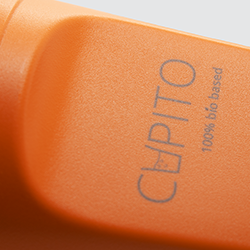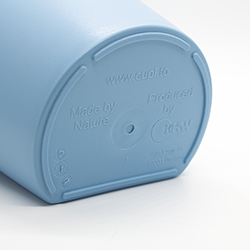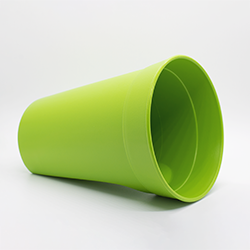 News about the CUPITO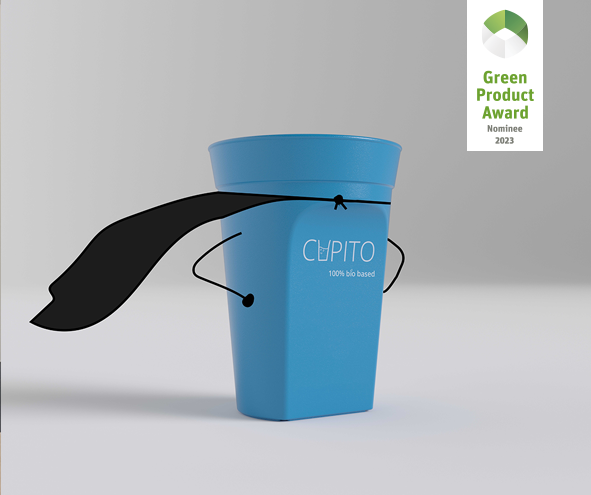 CUPITO nominated for the Green Product Award 2023
Our reusable cup CUPITO has been nominated for the Green Product Award 2023! For the 10th anniversary edition, 1362 participants from 40 countries applied. After the review under the aspects of design, innovation & sustainability, the best submissions were nominated. Our CUPITO is one of the nominees in the consumer goods category and we are mighty proud of that.
We would be delighted if you would vote for us. Registration is not required. www.gp-award.com/de/produkte/cupito
Thank you very much!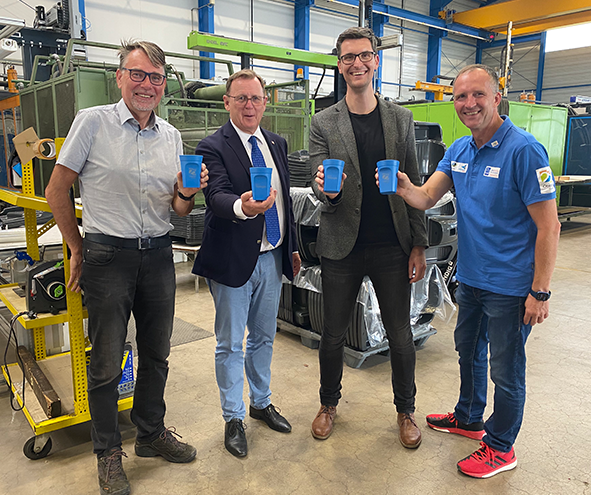 Visit of the Prime Minister of Thuringia Bodo Ramelow
as part of its summer tour 2022
At the end of August, the Thuringian Prime Minister Bodo Ramelow visited the KHW. Together with representatives from Oberhof, the CUPITO concept was presented to him, in which he showed great interest. This was followed by a tour of the production facility.
Picture: Thuringian State Secretary of Finance Dr. Hartmut Schubert, Prime Minister Bodo Ramelow, Managing Director KHW Marcus Cramer, Managing Director TSBV Uwe Theisinger (f.l.t.r.)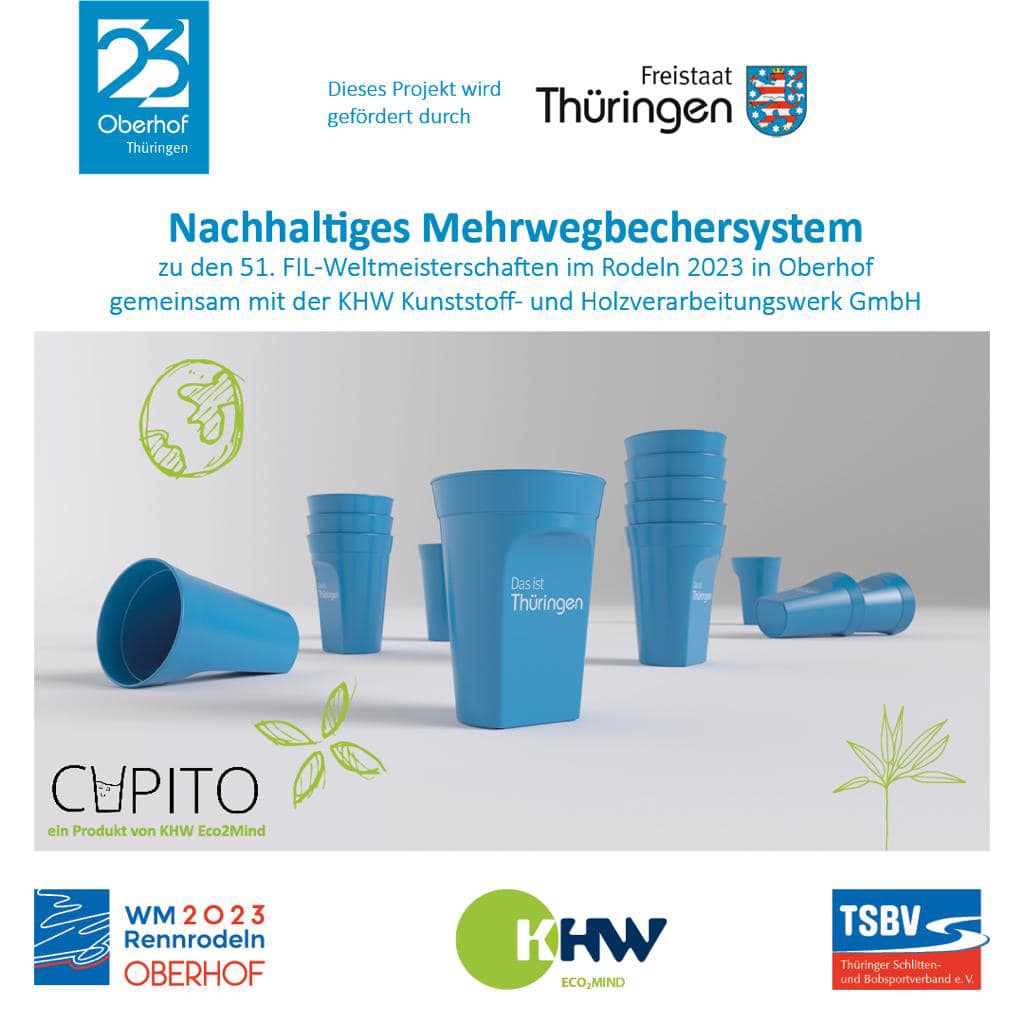 CUPITO returnable cup at 2023 World Luge Championships in Oberhof
sustainable cup concept convinces organizers
The sustainable returnable cup system developed by KHW will be used at the 51st FIL World Luge Championships in Oberhof, Germany, making its debut at a major event in January 2023.
Interested in the CUPITO? Contact us!