Injection Molding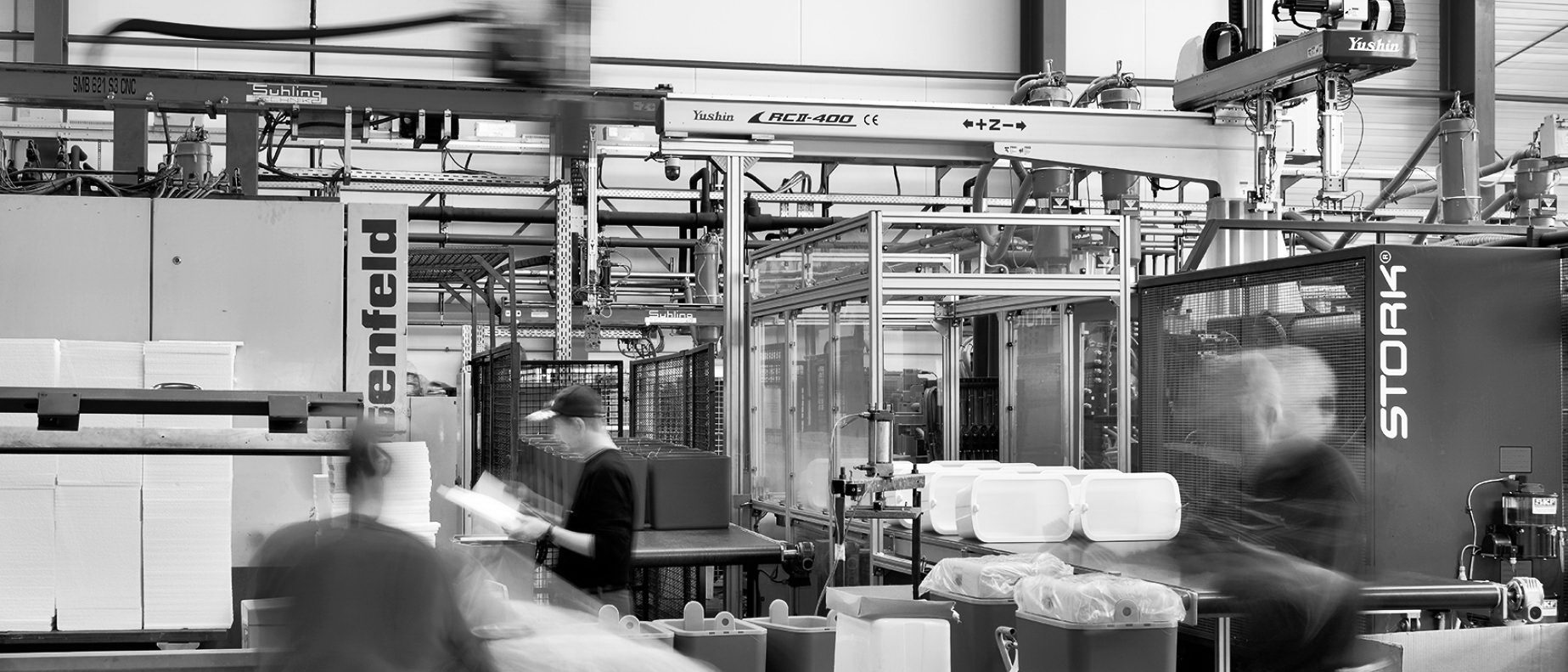 Injection Molding:
Quality and innovation
Efficient and competent partner
Since several decades we are an efficient and competent business partner in the area of plastic injection molding. We are able to realize a wide range of errands with our modern mechanical engineering and guarantee you a superior capacity of injection molding. Our products include containers, storage bins, garden furniture, flower boxes, coolers as well as other injection molding products for the leisure and automobile industry.
As partner with great know-how our service does not stop with the production. We offer other services like installation, packaging or logistics.
Injection Moulding
To realize our customers' wishes we have modern machinery with compressive force from 90 t to 1.600 t and a shot weight ranging from 10 g to 10.070 g, at our disposal.
We use thermoplastics (ABS, PE, PP, POM, PA, PC/ABS, PC/PA, PBT and thermoplastic elastomers (TPE)) as raw material. Furthermore, we have a 2K-machine for the multicomponent injection molding. We would be pleased to send you our machinery list.
Your partner
Are you looking for an efficient and competent partner in terms of injection molding? Contact us!