Company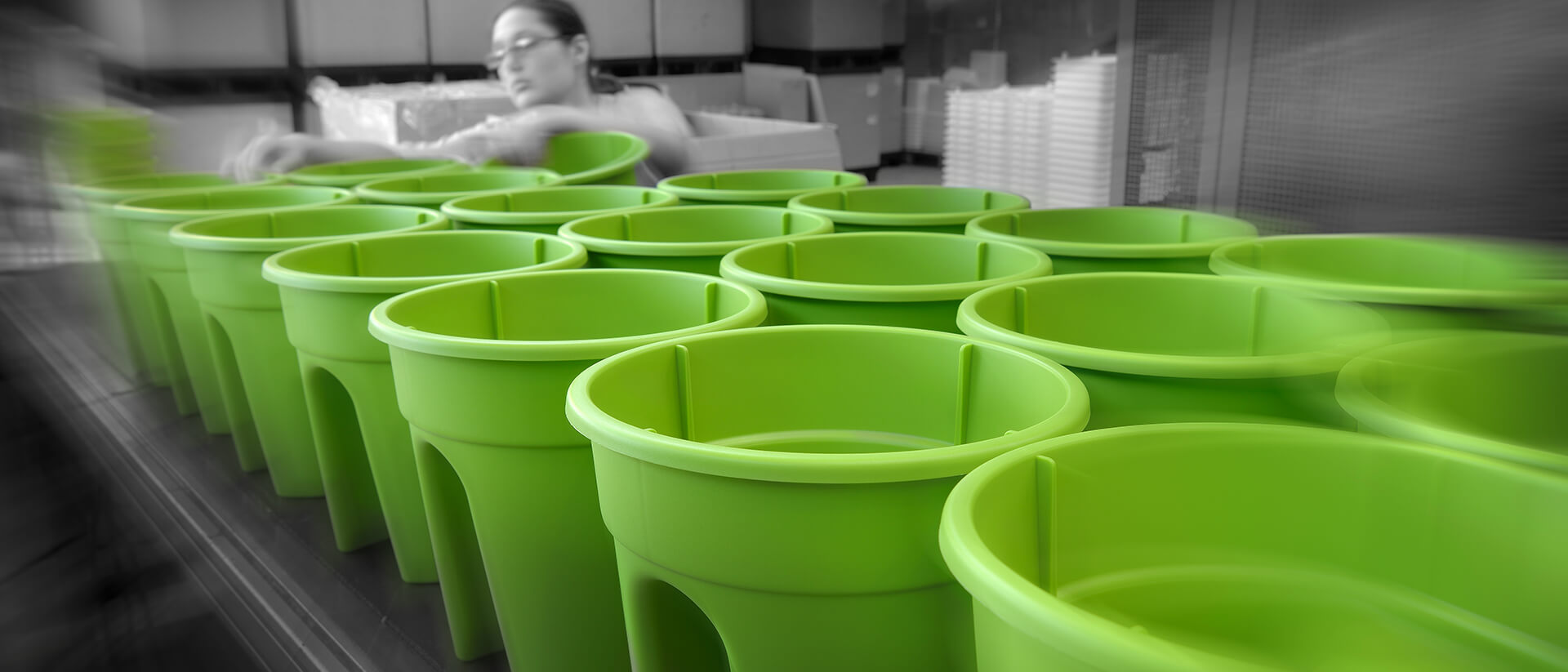 Company:
quality and tradition Know-How in injection molding
KHW - a guarantor for innovative and just quality products.
With 90 highly-qualified employees KHW is the worldwide market leader in the production of plastic sleighs. Besides a large range of sleighs in the section winter we also produce outstanding products for children in the section summer and various reliable garden articles. International trading partner
We export a large range of sleighs in 34 different countries.
KHW delivers own products, as well as products produced for our customers, worldwide. 50% of the sleighs are produced to be exported to foreign sales markets. 
With cooperative performances on our injection molding machines we are an efficient partner and look forward to answering your inquires.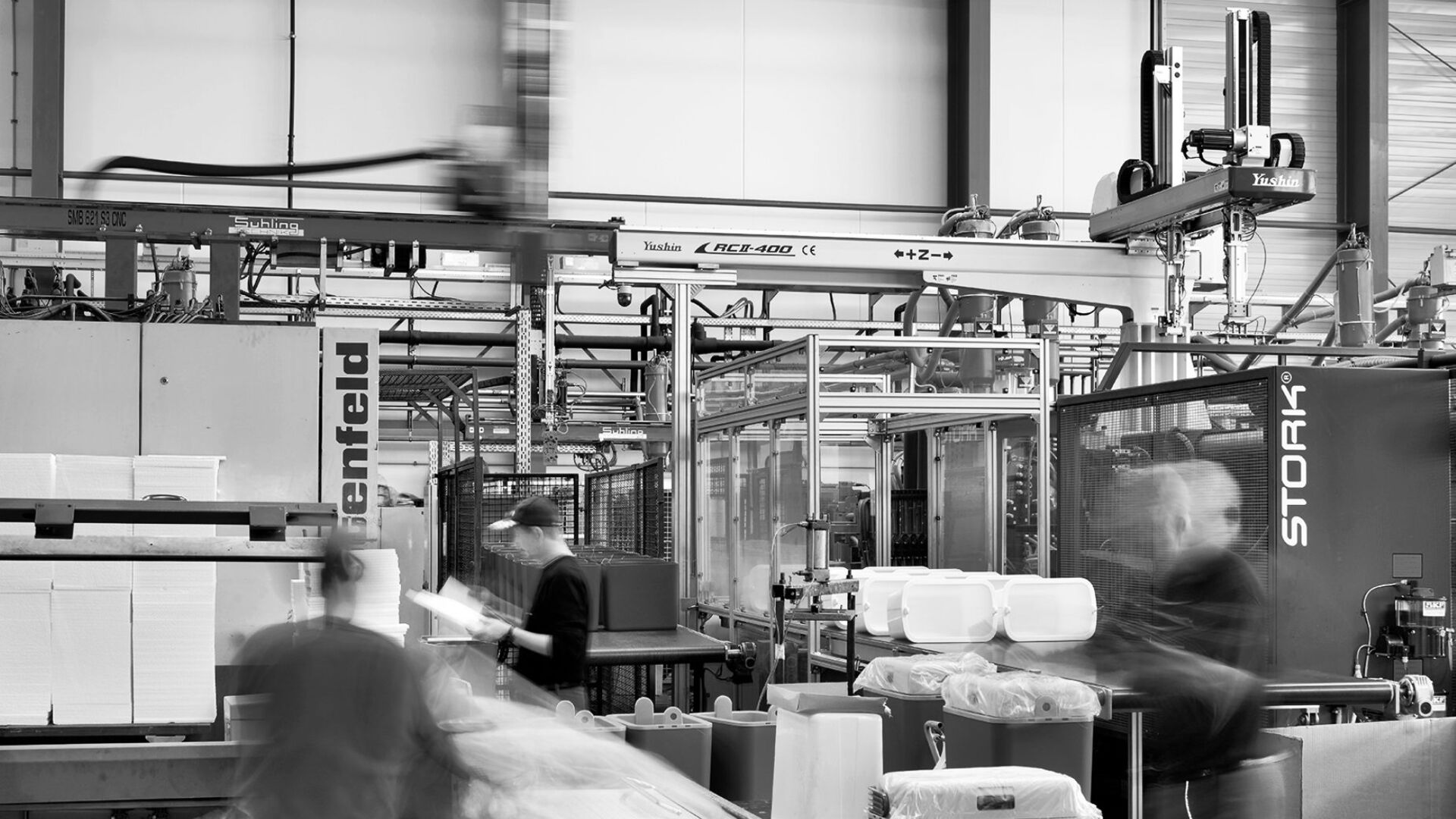 Company History
1948-2017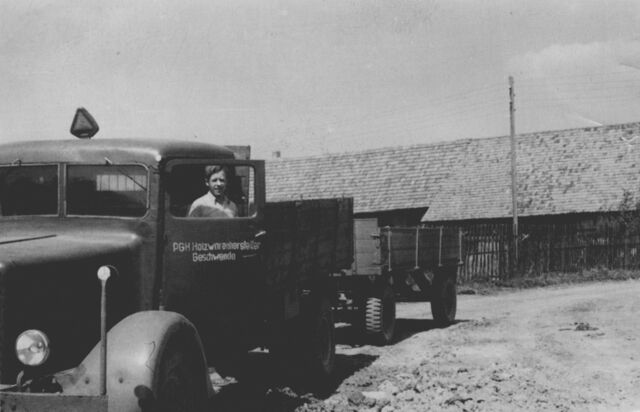 Success Story
The story of our company started in 1948, three years after World War II ended. The company "Einkaufs- und Liefergenossenschaft des Holzhandwerks " (purchase and delivery cooperative in woodcrafts) was founded, existing from 26 smaller woodcrafts factories manufacturing the typical wood articles in the area of Geschwenda (fence material, several types of poles, wall paper borders, single furniture, ladders, planting boxes etc). Back then there were already approximately 100 employees and a turnover of 1,4 million DDM.
Company History
seit 1948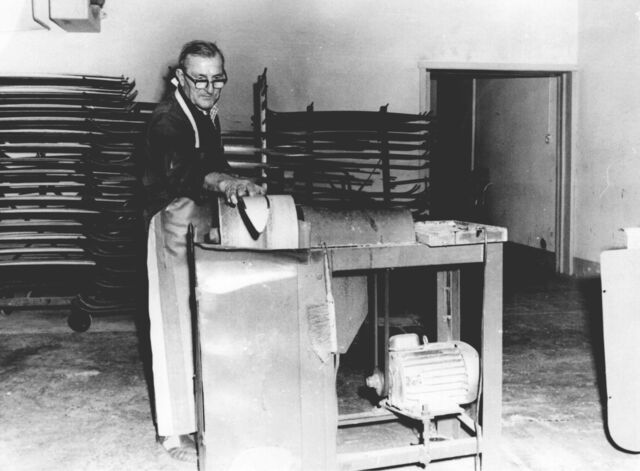 Foundation of the producers' cooperative
October 1st 1958 was the launch of the "Produktionsgenossenschaft der Holzwarenhersteller im Thüringer Wald" (production cooperative of the woodcrafts manufacturers in the Thuringian forest).
There were 143 employees working in 11 production halls. As the main line of production, skies, loungers, gymnastic equipment and children´s playpens were added to the previous range of the purchase and delivery cooperative.
Company History
seit 1948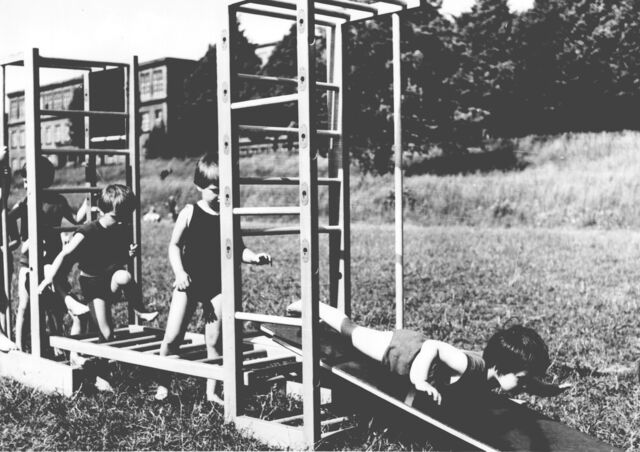 Increase in turnover and expansion of the company
In the Sixties centralizing of wood storage, wood drying and the construction of a factory began at a new site in Geschwenda, "alte Lage". Furthermore, a factory kitchen and a food court were established in the administration building for the employees as well as a recreation center on the island of Rügen.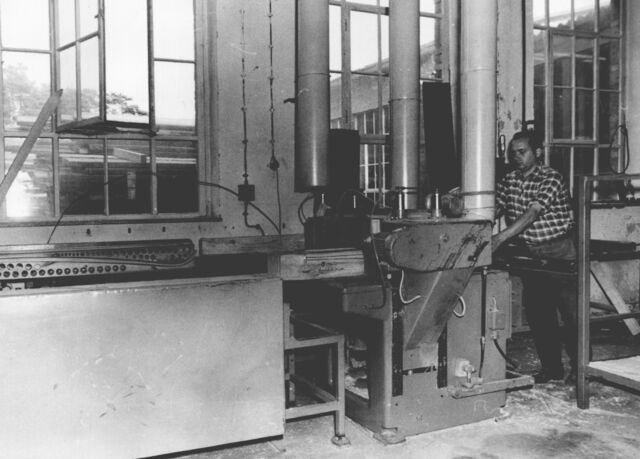 "PGH Thüringer Wald" Geschwenda
In July 1970 the name was changed to "Produktionsgenossenschaft des Handwerks (PGH), PGH Thüringer Wald" (production cooperative of craftswork in the Thuringian forest).
In the early Seventies plastic production, especially injection molding with capacities for assembly, was launched. It was continuously expanded together with wood production. Also an operative locksmith and a metal parts production for sports equipment already existed.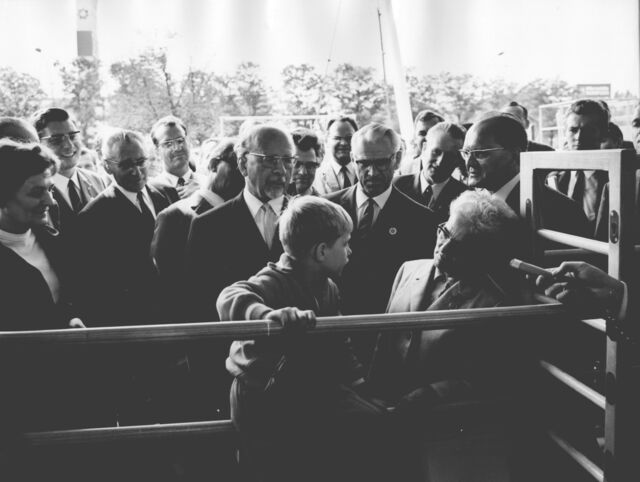 VEB Rennsteig sports equipment
In April 1972 our company was forced into nationalization and changed into a public-owned factory – the "VEB Rennsteig-Sportgeräte" ( VEB Rennsteig sports equipment).
With a production value of 9 million DDM, main range of production was sports equipment, 2 million DDM of that was export. The company had 187 employees on its payroll.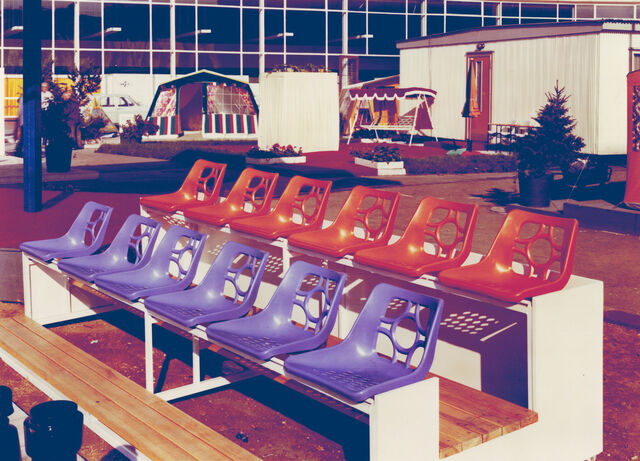 Sports equipment Schmalkalden combined
In 1976 the company joined "Kombinat Sportgeräte Schmalkalden" (Sports equipment Schmalkalden combined), keeping the production lines under steady expansion of the articles with new developments in the field of plastic processing (seat shells, children´s skies and sleds).
Company History
1982-1990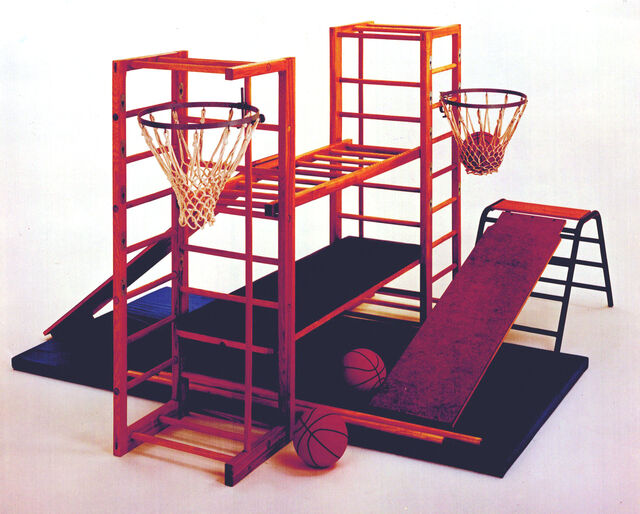 KHW Kunststoff- und Holzverarbeitungswerk GmbH
From 1982 to 1990 gymnastics and sports equipment as well as leisure articles were manufactured by 290 employees, accomplishing a yearly turnover of 26,5 million DM.
On July 1st 1990 the company was re-privatized and "KHW Kunststoff- und Holzverarbeitungs GmbH" (plastics and wood processing Ltd.) was founded.
A successful development began after founding KHW.
Company History
Since 1988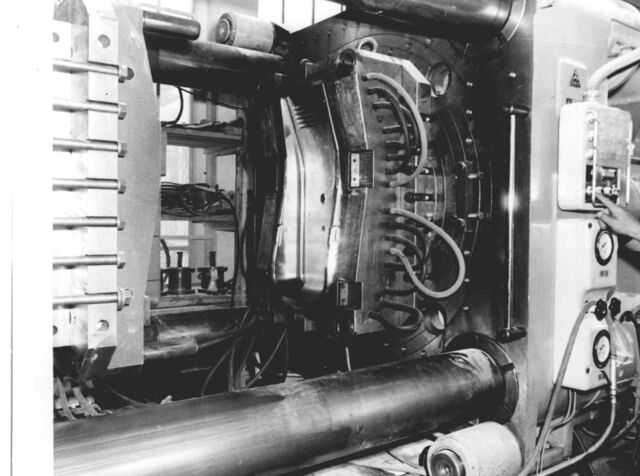 High input of investments and market leader
Using an investing volume of 18 million DM, the business was extended in the 1990s at the location of Geschwenda into a modern injection molding company.
Due to consistent and determined production development as well as a high input of investments and developments the company became market leader with its range of sleds.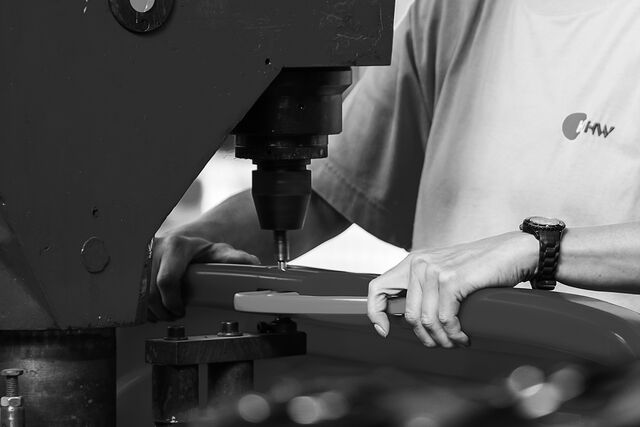 Worldwide innovative sleds program
The company developed a worldwide innovative sleds program which is attractive because of its new and unique design. The market position is confirmed by national and international rewards for outstanding product design.
Our company and its product designer received numerous design rewards in Germany, Switzerland and Russia.
Company History
1988-2005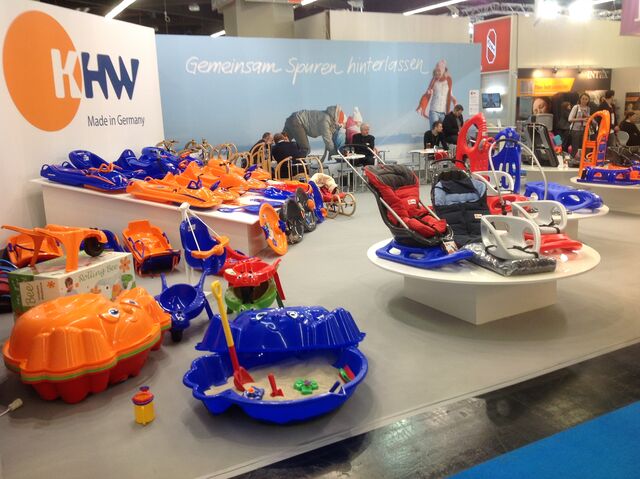 Variety of sleds
In the following years a sleds program was developed which advanced the business to the worldwide market leader. More than 30 sled models were created, ranging from a simple device to an innovative high-tech product for higher standards.
Company History
2005-2006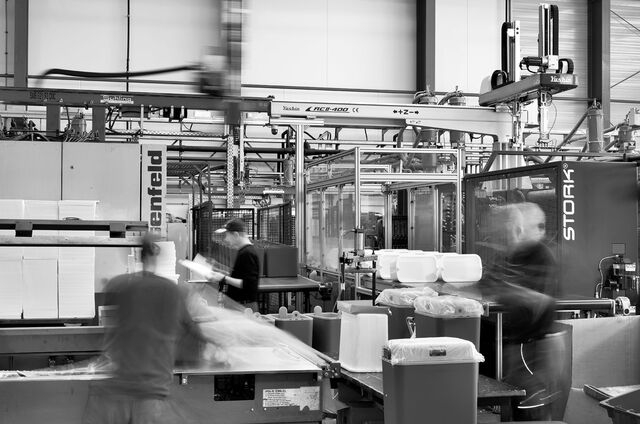 Modernization of the factory
Modernizing the factory in 2005 in cooperation with the Thuringian state department for development on a site of 36.000 m² was an important step.
Company History
Since 2006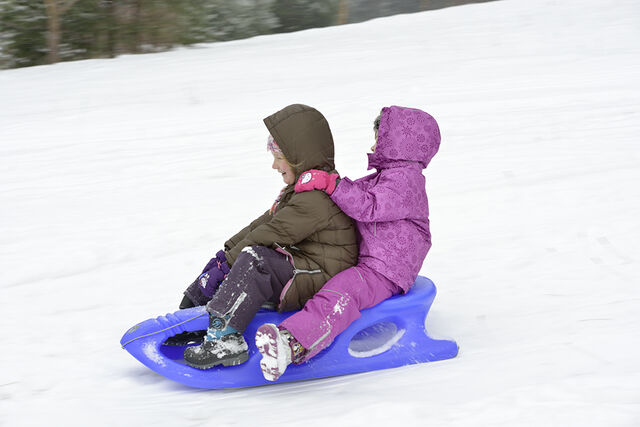 High-class until today
Today "KHW Kunststoff- und Holzverarbeitungswerk GmbH" in Geschwenda is the largest manufacturer of plastic sleds and the worldwide market leader in this field. More than 50 % of all racing sleds leave the town of Geschwenda in Thuringia to be shipped abroad. With experience and skills, creativity and motivation, the current 90 employees wrote an east-german story of success, eager to fill many more chapters.
Your partner
You are looking for an efficient partner in terms of injection molding? To realize our customers' wishes we have modern machinery with compressive force from 90 t to 1.600 t and a shot weight ranging from 10 g to 10.070 g at our disposal.