Garden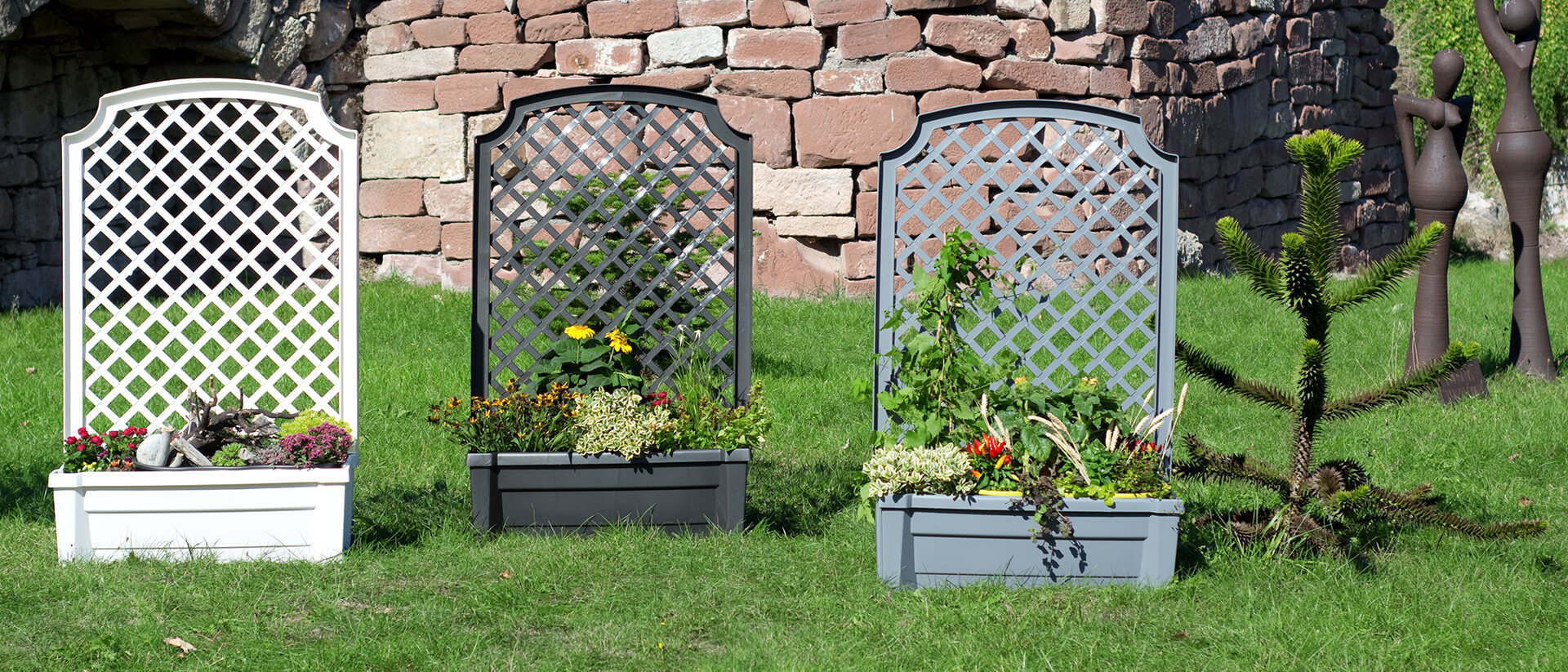 Garden:
Let your plants bloom
Individual planting
Manifold options to arrange your garden
Benefit from our highclass-quality in your garden. We produce robust and waterproof planters, rose arches, trellis, and benches. An easy plug-in system helps you to place the product in your garden and offers space for various plants. Find the system that matches your needs, no matter if you are looking for a trelli for your balcony or a grand rose arche.