Sponsoring Tatjana Hüfner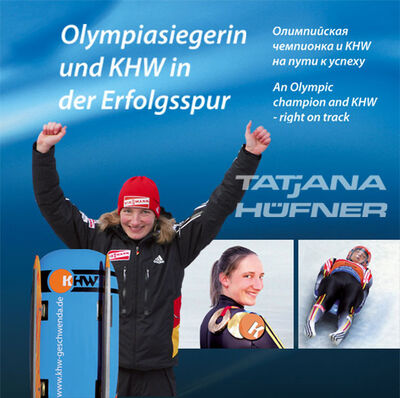 The athlete Tatjana Hüfner was born on April 30. 1983 in Neuruppin. She started going to the gymnasion in Oberwiesental in 1997, where she also graduated in 2002.
She´s been active in the field of racing sled sports since fall of 1992. In 2002 she became an athlete soldier in the sport support group of the German Army (Bundeswehr).
More information on Tatjana Hüfner Website